The digital medium has been rendered compact and more power-packed than ever imagined, in the form of smartphones. From shopping, to delivery, to entertainment, gaming, communication and much more, the mobile device is a ubiquitous and essential tool to survive in the 21st century.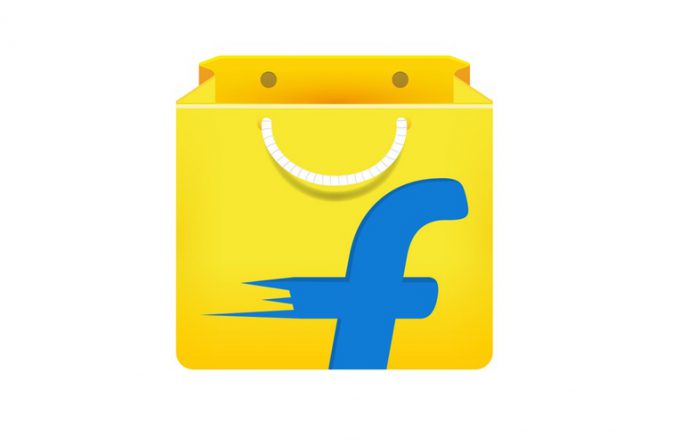 The Internet & Mobile Association of India (IAMAI) estimates that up to 478 million citizens of India will avail the services of mobile internet by the June of 2018, 291 million out of which are constituted by urban users and the rest by the rural populace. Further, while mobile ad spends doubled in 2016, it witnessed a 75% growth in 2017 and an 85% growth is expected by the end of this year.
By the end of the third quarter of 2017, 20% of the sales on the digital platform were attributed to mobile phones. Flipkart, for that matter, trades majority of its products and services through the mobile platform. With the number increasing by the day, the statistics will only climb to present unparalleled opportunities in advertising on the platform.
Mobile Ad Functionality
A typical user spends up to 4.5 hours on the mobile every day which translates into 37% more than that of television. According to eMarketer's latest ad spending forecast, mobile will constitute close to 62 percent of the entire digital ad spend of US$2.8 billion. Mobile ad spending will include display ads (banners, video and rich media) and also search and ad spending on tablets.
However, marketers will also optimise content for small screens with formats such as voice search, live streaming, video advertising (OTT video), along with other advanced ad format technologies. Driven by the AI-enabled mobile and home devices wave, there will be a major shift in the way the customers are consuming content in the near future.
This statistic is why brands/companies are, and ought to invest in mobile ads. Here's the process explained briefly:
A detailed insight into the audience behaviour is gained that leads to conversion of ads.
Mobile ads focus on providing the customer with what they want at a given moment; it is that specific. For example, a certain number of people will avail immediate discounts, others will simply browse through the data and some just want rewards and offers. Recognising the type of customer assists in achieving customer loyalty by satiating their need instead of selling a product. For example, instead of spelling out the features of a memory foam sole, telling the customer that the shoes are good for their feet and knees is likely to have a positive impact on sales.
Exhaustive experiments with prices, offers, designs and the messaging are a part of the daily functions. The tests are measured and the campaigns are optimised accordingly.
Next, the campaigns are measured to optimise the campaigns for the best results.
Finally, various plans and strategies are devised for a single brand/company.
Obstacles faced by Mobile Ads
Nonetheless, the sector faces considerable challenges as well; ads are nothing more than annoyances unless the advertised product is of any significance to the consumer. This, in turn, results in the deletion of the apps only after a single use. And accordingly, the web browsing witnesses a shift.
Mobile ad goals take a turn for the worse when the message is inappropriately visible due to dimension constraints.
The lack of awareness amongst companies about mobile ad buying.
A considerable amount (up to 40% in some cases) of the ad spends on mobile apps and web advertising is subject to fraud.
Why Flipkart E-commerce Ads?
Flipkart classifies the customer base under pertinent parameters to optimise the performance of the mobile advertisements. Varying disposable incomes, locations, and behaviours have been scrutinised over a decade to identify the potential buyers. While this is not definitive to the media of mobiles, it is essential to achieve the individual requirements of a brand. The following are examples of funneling strategies:
Reach Campaign – strategies optimised post monitoring ad clicks, searches, brand filters etc., Puma received 14 million views in a day (3 times of the regular);
Targeted Campaign – by reaching out to premium audience Fossil witnessed an 80% increase in the items 'Added to Cart' from the fresh collection;
End of Season Sale and Price Interventions – conversions reached 3 times the normal for Red Chief Ads are created to cater to the specific behaviour of the potential customers.
Product Listing Ads, for example, display products that the concerned consumer is likely to purchase after monitoring clicks and browsing history. These strategies ensure that spends are not subject to indifferent consumers and bear not only a handsome ROI but create a respectable brand recall value as well.
The data can be analysed live with elaborate tools to reach from 'Awareness' to 'Purchase'. The Flipkart Ads interface is equipped with tools that differentiate the customers on the basis of:
Gender
Location
Age group (5 ranges)
Browsing history (last day, week, month, etc.)
Purchased (last day, week, month, etc.)
Added to cart (last day, week, month, etc.)
Banking partners
Payment methods
Formats – as an advertiser on Flipkart Ads you can choose between the various E-Commerce formats like push-notifications, in-app advertisements, social media advertising and sponsored blogs with daily notifications, banner and video ads among other features.
Case Study
During the festive season, Flipkart Ads devised a multi-pronged strategy for Eveready to promote its range of LED bulbs, battens and rechargeable home lights as being the brightest. It also sought to generate brand awareness (besides driving product sales) for its "Gas Stoves" range. Keeping the marketing goal of the brand in consideration, the relevant audience (aged 21 and above) was categorised based on the demographics and purchase behaviour with a price bracket spanning from low, medium to high. Further, the TG was segmented based on their shopping behaviour by way of mapping 'browsed category', 'browsed product pages' (including that of Eveready's), and 'purchases in the past'.
Right from deploying an inventory mix across the Flipkart's app and desktop properties to leveraging its social media channels including Facebook and YouTube, to ROI-driven promotion on 'Deals of the Day' and other offer-specific inventory, Flipkart Ads drove the brand's favourability on its E-Commerce portal. An integration of 'Exclusive Brand Store' was initiated which featured an assortment of products to promote enhanced user experience. Eveready saw an 80% increase in the number of units sold during the festive sale period.
Flipkart Ads and its innovations have others following suit in the mobile advertising space. The interface allows you to evaluate individual preferences, advertise and modify strategies accordingly. The expansive reach, unprecedented ROI, brand value creation and a comprehensive approach to maintaining a brand's presence offered by Flipkart Ads is where revolutions are seeding. Are you in?